In order to allow users operating from other computers to connect with the Captools/net server they must be allowed through the firewall. Normally, this will be set by the CTNetSetup scripts which are run during installation. However, this can be accomplished manually by opening the "Windows Firewall" using the Windows Control Panel (click on Windows Firewall) to obtain the following dialog (in earlier Windows versions, click on "Network Connections" on the Control Panel to get similar dialog named "Local Area Connection Properties"):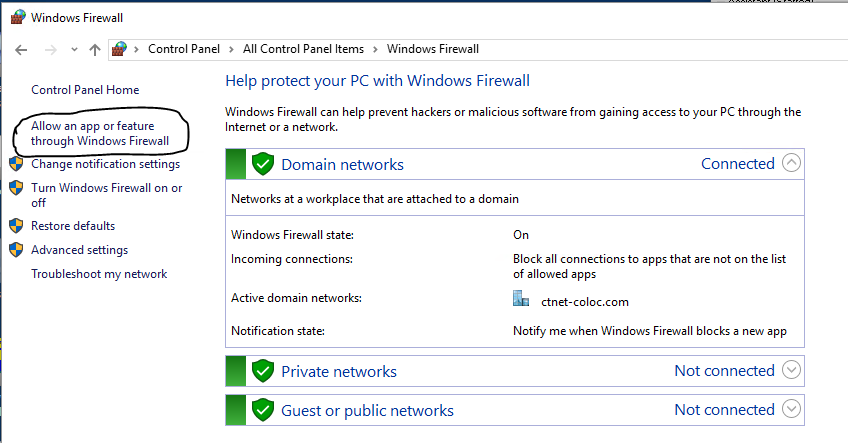 Click on "Allow an App or Feature through the Windows Firewall" to get the following: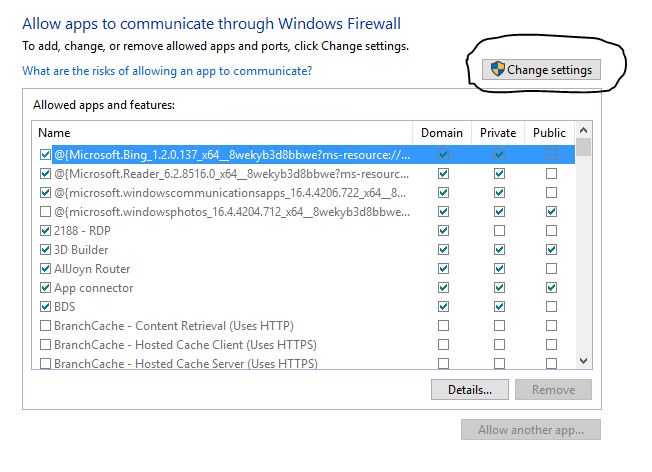 Next click on "Change Settings", then "Allow another app.." and select the relevant Captools/net programs, typically, the CTServer.exe, located under "\Program Files (x86)\Captools Company\Captoolsnet Server\ e.g.: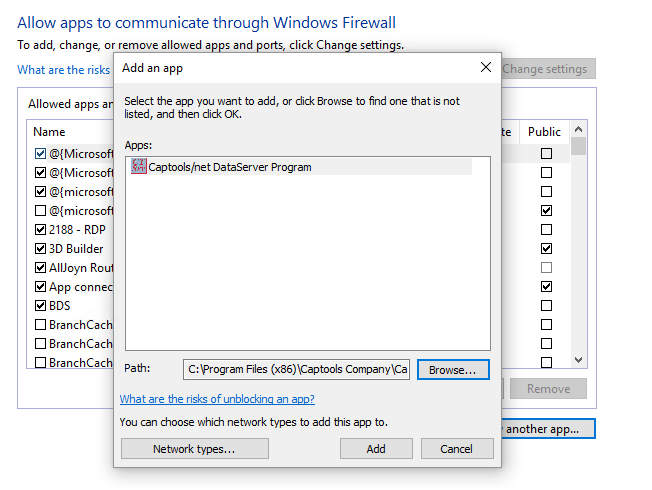 Click on "Network types" and be sure to only allow the "Domain" and "Private" options.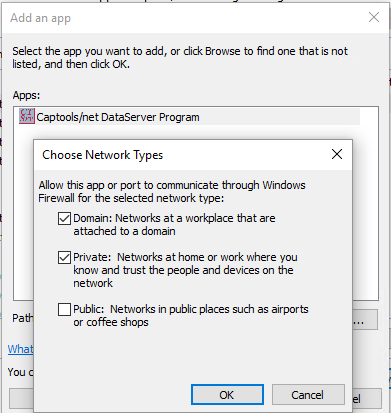 Important: These firewall settings must be set after the IIS configurations have be set (see topic Internet Information Service).
Third Party Firewalls - Symantec, McAfee, ZoneAlarm and/or any other third party firewalls you have installed will need to be appropriately configured to allow the Captools/net server programs be accessible from the Captools/net Desktop program and to access the internet as required. With the availability of the MS-Windows Firewall described above, you may find that third party firewalls are no longer needed for MS-Windows.