Mailing Address
Captools Company
P.O. Box 9
Issaquah, WA 98027
Express Delivery
As a result of the Covid-19 Pandemic restrictions we have decided to no longer maintain a physical office,
but continue to operate "virtually" via internet based services. Accordingly, business packages or mail cannot
be sent to an office address, but may continue to be sent to the postal address above via postal mail. If you wish
to expedite delivery of payments please use express postal mail for checks (and notify us when sent), or use
email with encrypted attachment for credit card payment details.
Sales: Email: sales@captools.com Telephone: 800.826.8082 or 425.391.4052
Support: Email: support@captools.com Telephone: 425.391.4250
Fax: 425.313.5647
Hours: 8am to 2pm U.S. Pacific Time (Seattle, WA, GMT-8), Monday-Thursday on full-session U.S. market days.
We are closed Fridays, excepting the last Friday preceding, and the two Fridays following quarter end for the first,
third, fourth quarters of the year, excepting when those days are U.S. market holidays. On those open Fridays our
hours will be 8am to noon U.S. Pacific time. We will also be closed Dec. 24 on years when it falls on a weekday.
Skype: Please contact by email to arrange to contact us for support via Skype service.
Captools Company is incorporated in Washington State, USA.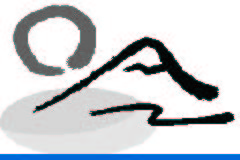 ___________________________________________________________________________________________________________________________